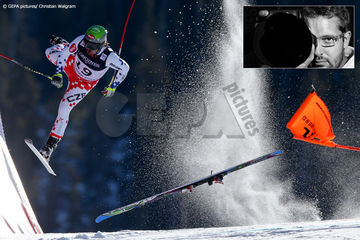 The GEPA photographer Christian Walgram was the first Austrian to win the World Press Photo Award in the category "Sports – Singles". His photo shows the Czech athlete Ondrej Bank, who suffered a terrible crash on the final jump during the downhill portion of the Alpine combined at the FIS Alpine World Ski Championships in Vail/Beaver Creek in 2015. Walgram pressed the shutter button at this exact time and forever captured the moment that made everybody watching hold their breath.
Sports Media Austria Fotopreis 2016
Sports Media Austria 2015

Due to our motivated GEPA pictures core team and our varied global network of free-lance photographers and partner agencies worldwide, we are very flexible and can cater to our client's individual photographic needs. Our vast network also means that our data bank is constantly updated with varied and interesting material.